Posted:
August 21st, 2009 |
Author:
Lori Paximadis
|
Filed under:
books
,
cats
,
life
|
6 Comments »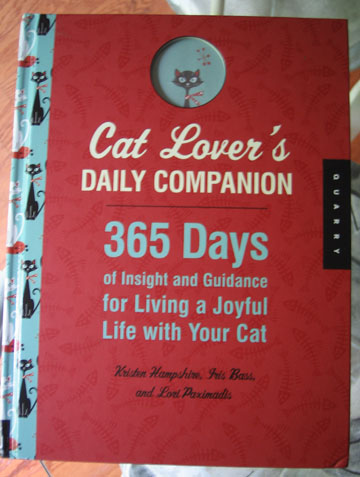 It's real! It actually happened!
Wednesday the FedEx man suprised me and brought me the advance copy of my book nearly two months earlier than I was expecting to receive it. I've been walking around with a really stupid grin on my face ever since.
I say "my" book, but it was a huge team effort, and I was most definitely the junior author on this one. Kristen and Iris both have loads of book-writing experience; I have loads of book-making experience, but not a lot of writing-for-publication experience. It was a really weird exercise to put on a completely different hat and sit in the writer's chair, but it was also energizing. I hope to do it again someday.
And I have to say that everyone I've dealt with at Quarry has been a joy to work with, and they're putting out some really beautiful books (I had to go peek at some of the others in the series at the bookstore yesterday).
---