Posted:
August 12th, 2009 |
Author:
Lori Paximadis
|
Filed under:
art
,
life
,
shows
|
1 Comment »
Ah, coolness. I'm so happy to have the windows open again after a few days of blasting the air conditioning. I'm not a big fan of the A/C most of the time — I much prefer fresh air, and my body is happier just acclimating to whatever the temp is than being super hot one minute and super cold the next — but wow, we needed it the past few days.
Of course Sunday, the hottest and humidest and nastiest day of the year, I had an outdoor show. Now I can't complain too much, since the show before that had rain in the morning and the one before that one was unseasonably cold, but I'm sure the heat kept quite a few people away. Still, those who were there were buyers, and I had a couple of nice sales and even more compliments, all of which I am grateful for. I was even a little surprised when I got back home and counted up my earnings, and it was more than I thought it would be.
This week I'm the Spotlight feature over at Lillyella; go check it out. (Pssst: You can enter to win one of my etched pendants!) I've been a fan of hers for a long time, so it was an honor to be invited to be featured. I love the feedback and inspiration I'm getting over there.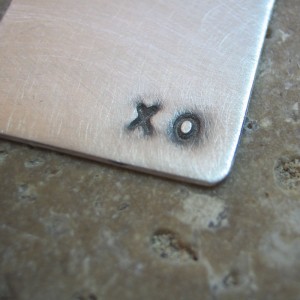 To prepare for the feature, I listed a TON of new stuff on my Etsy shop this past Saturday. There's still more to come, too. I'd love to hear what you think in the comments.
---